Knocking up a fish pie should be in everyone's repertoire of great standbys, whether it has a Fish Pie top (potatoes) or a Fisherman's (pastry). What goes underneath can adopt the same approach and, if crafty, entail just washing up one pot – apart from the topping that is. With variations of fish and the vegetables you need never cook two the same.
I use a large sauté dish or fry pan – a wok would do just as well – to make the filling from start to finish. It seems daft to make enough just for two/three, (who wants to chop half an onion?) so we usually end up making enough for two pies with the second going straight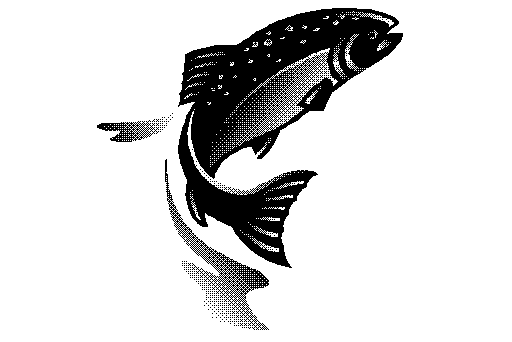 in the freezer as soon as the finished (but uncooked) pie is chilled down.
So, into some oil in your chosen pan put a chopped onion, followed in cooking order by a pepper, some carrots – diced, and any combination of courgette, fennel (not too much), celery (ditto). Sweat until they've lost their bite. Then add a generous heaped tablespoon of cornflower and wiz about a bit, it doesn't need cooking, but ordinary flour would if you use that. Add two teaspoons of the ubiquitous Marigold vegetable stock powder, or a crumbled cube of something.
Now you're ready to turn the mess into a rich sauce: start adding milk, first in glugs, then as it thickens and cooks, more at a time until you have a rich, coating texture. Now add frozen peas or beans or even sweetcorn – if you like bright colour! – and let it all come back to the boil. Add some fresh herbs: parsley finely chopped, some fennel if you have it, or whatever. Check the seasoning and overdo the pepper if anything. If you want it to be extra creamy add grated cheese, or do the Jamie Oliver thing and slosh in double cream!
Now the fish. Today I used a couple of slabs of salmon and a big handful of prawns. In truth I prefer solid white fish, cod if we can afford it, but see what's on offer. And of course, smoked haddock – especially with a cheesy sauce – is quite a distinctive version.
Turn everything over carefully in the sauce and take off the heat.
You should have enough stuff to fill two 2/3 person dishes ready for topping. If using mash, make sure it's extra creamy: I smooth it flat with a spatula then do plough lines with a fork, going both ways, just like mum taught me. More cheese on top maybe? Dot with butter.
Then 200°C for about 35 – 40 minutes.
It's got to be peas or steamed beans to go with it.
Afterthoughts: so you don't fancy freezing one – then use the remaining filling for delicious puff pastry pasties – but watch when eating they tend to be very hot! Or just serve on a baked potato with extra cheese. Or pile into those individual shop bought Yorkshire Puddings ….